The Badger DAO utility token, BADGER, has skyrocketed in value thanks to cryptocurrency exchange Binance.
Badger DAO (BADGER) is a decentralized autonomous organization (DAO) with a single purpose: to create the products and infrastructure needed to accelerate the use of Bitcoin (BTC) as collateral for other blockchains.
In 24 hours, BADGER saw an impressive 20.18% increase, rising from $2.8 to $4.61 in the price range. At its peak, the token price reached $5.53. This price increase indicates positive market sentiment following Binance's announcement.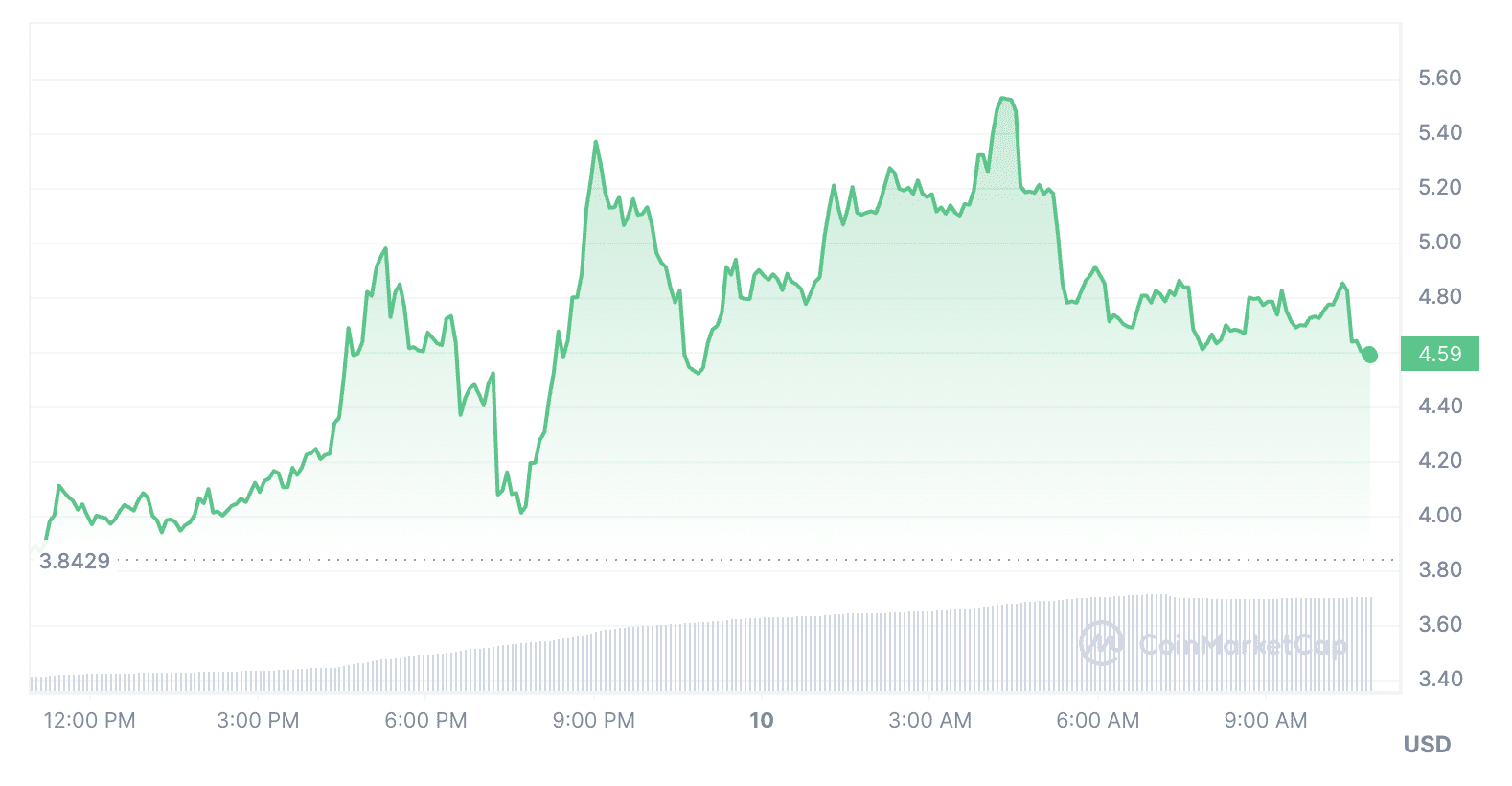 The coin's sharp rise came after Binance announced on Nov. 9 that it would launch the USDS-M BADGER Perpetual Contract. The listing, scheduled for Nov. 9th at 12:30 pm (UTC), has increased interest in BADGER. Traders are now getting to grips with this new trading product and can use maximum leverage of 50x.
The cryptocurrency market as a whole is experiencing a new wave of rally as Bitcoin rises to this year's highs. This week, the first cryptocurrency approached the $38,000 mark, reaching $37,900. The excitement in the cryptocurrency market comes ahead of the pending approval of spot Bitcoin ETFs in the United States.