As a result of the next recalculation, the difficulty of Bitcoin mining increased by 3.55%.
The indicator updated its maximum at 64.68 T, according to BTC.com. The average hashrate since the previous value change was 479 EH/s. The range between blocks is just over 9.5 minutes.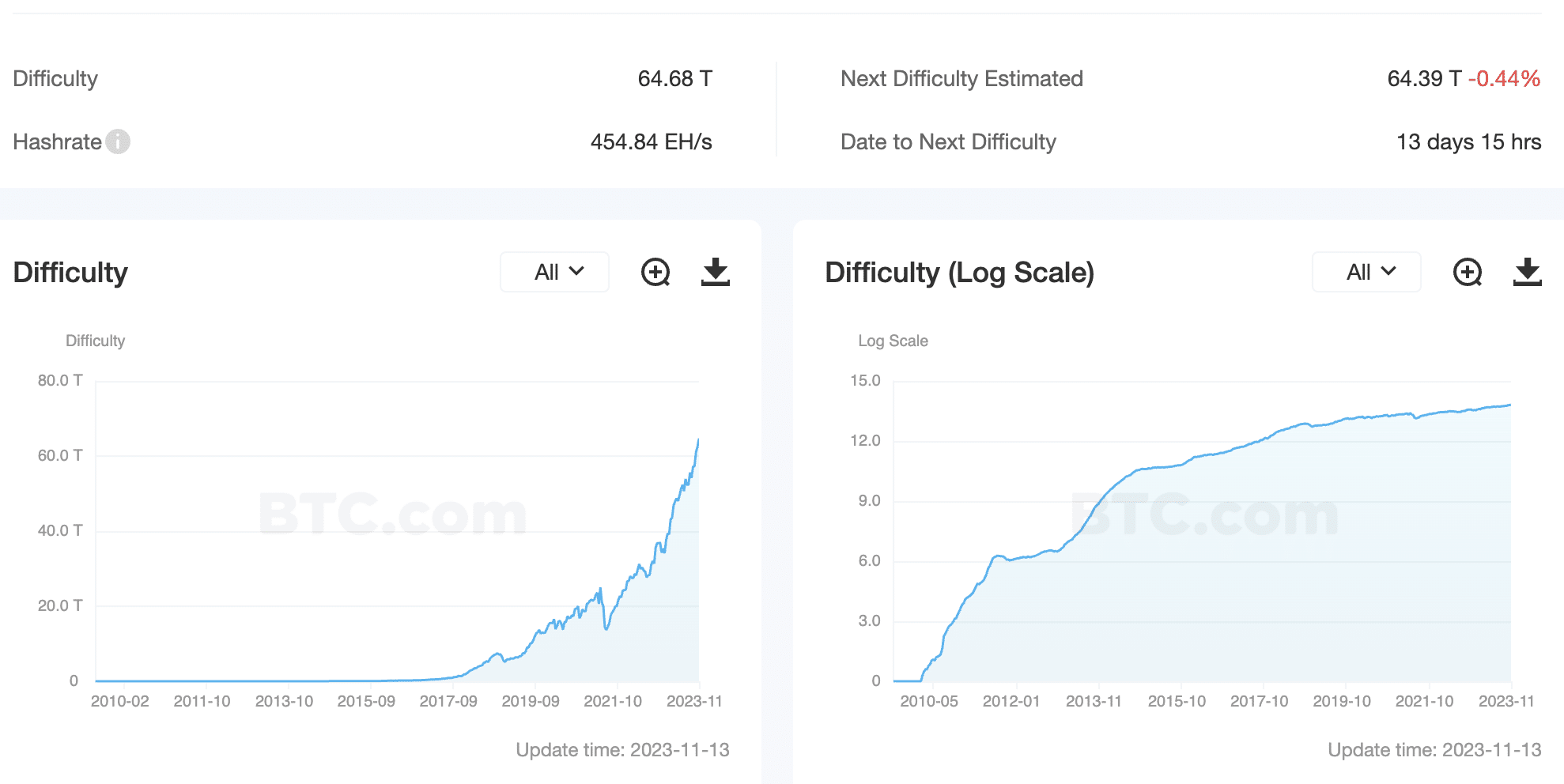 According to Glassnode, the smoothed 7-day moving average peaked at 475.9 EH/s on Nov. 5. After this, it has corrected. It is 454.9 EH/s, at the time of writing.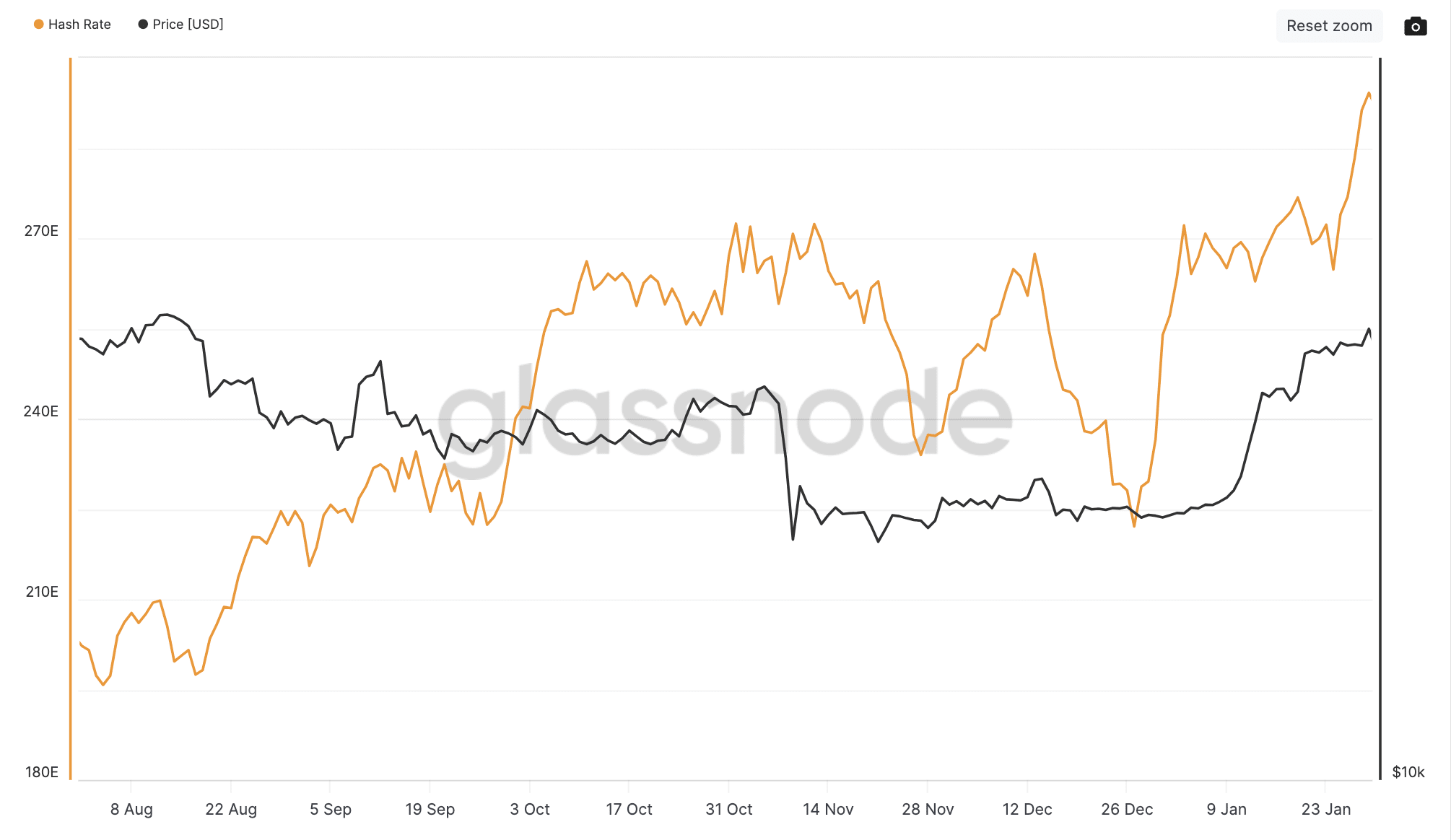 According to the Hashrate Index, over the past 24 hours, the hash price has fallen from $83.1 per PH per day to $80.7.
The next recalculation will take place approximately on Nov. 27, 2023, according to BTC.com. The predicted change is -0.44% to 64.39 T. Increasing the mining difficulty reduces the time until the next Bitcoin halving. This event will likely take place in April 2024.
On the night of Nov. 8-9, the price of BTC exceeded $37,000 and got back to $36,888. Top altcoins also increased in price, lagging behind the market flagship in terms of dynamics.