The total amount of liquidations on the crypto market over the past 24 hours approached $440 million. Most of the forced closed positions were in BTC and ETH.
The rise in BTC price towards $38,000 cost short sellers $78 million. Market participants who opened short positions in Ethereum (ETH) also suffered significant losses due to the jump in the price of the second largest cryptocurrency by capitalization to the $2,000 mark, losing $52.7 million.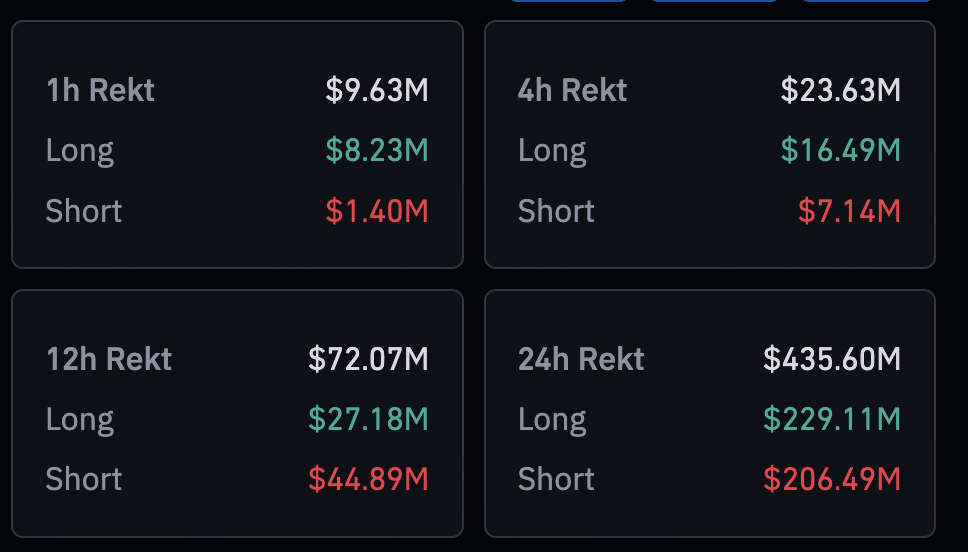 In the past 24 hours, 148,093 traders were liquidated, the total liquidations comes in at $435.6 million. More than 90% of the liquidations were distributed among OKX, Bybit, Binance, and Huobi.
The largest order was executed by OKX. The exchange closed a long BTC/USDT in the amount of $14.76 million.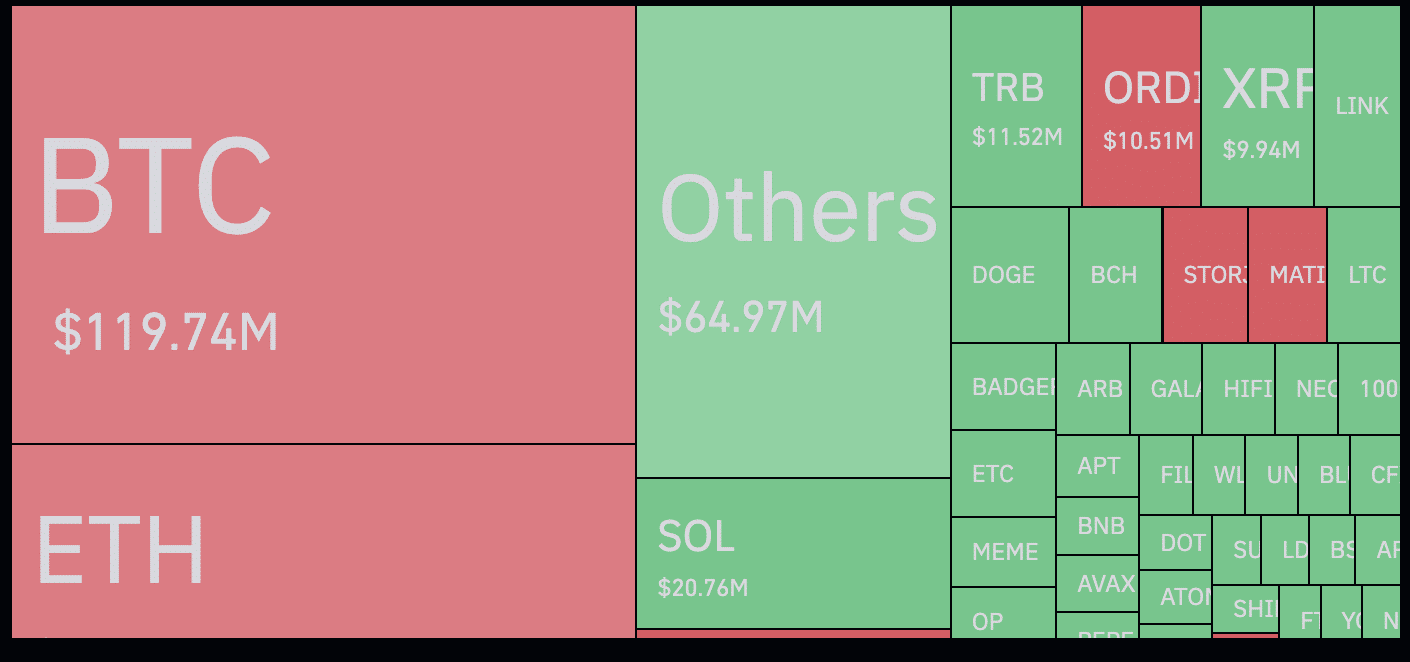 Yesterday evening, the price of BTC renewed its annual high, approaching $38,000. At the time of writing, the main cryptocurrency is trading at $36,500.
The sharp increase began against the backdrop of another wave of speculation surrounding the approval of applications for a spot Bitcoin ETF by the US Securities and Exchange Commission (SEC).
On Nov. 9, 2023, the Nasdaq exchange also filed an application to register the iShares Ethereum Trust with the US Securities and Exchange Commission.