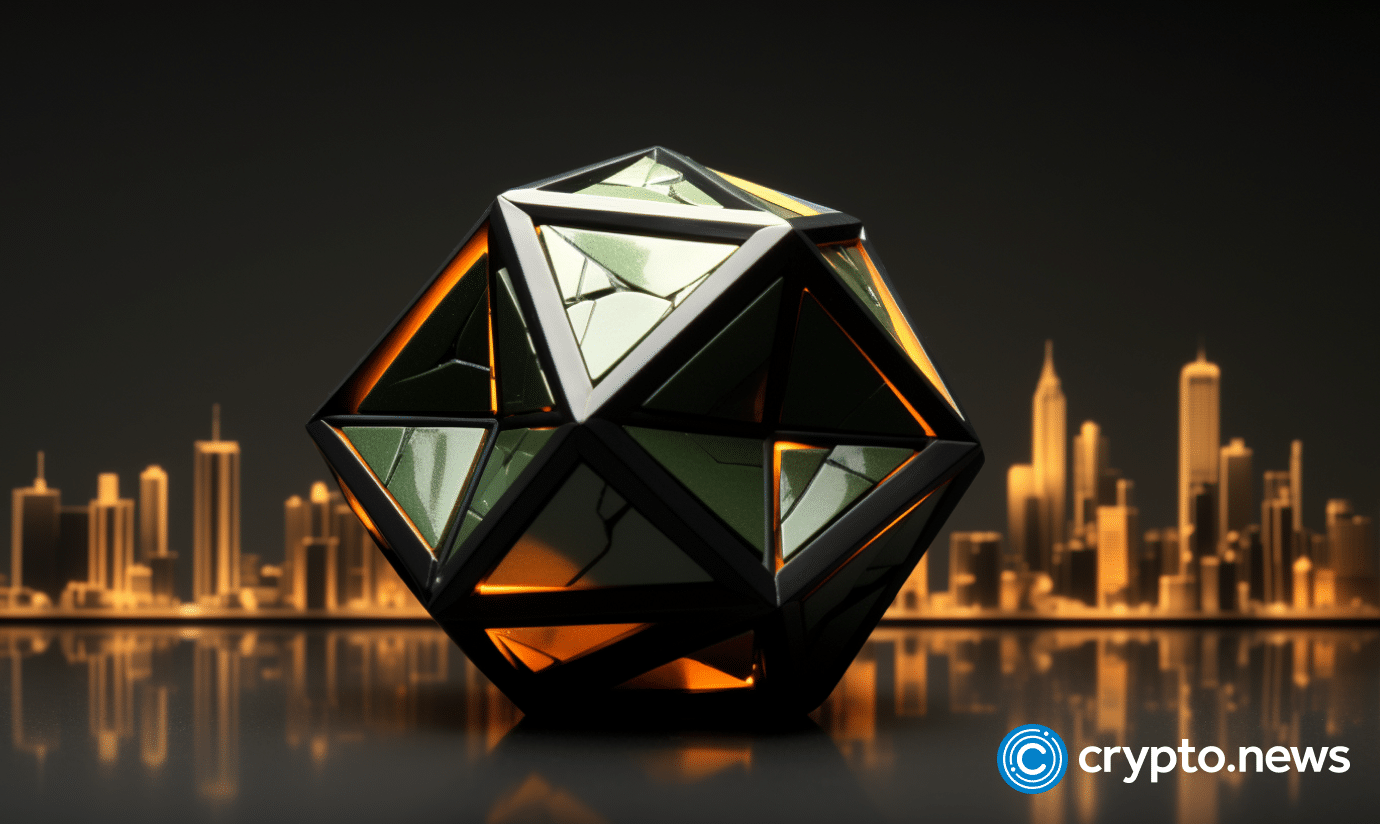 Bitrock is a layer-2 sidechain compatible with Ethereum. It uses a proof-of-authority (PoA) consensus mechanism, and relies on a group of trusted validators for security.
The platform focuses on speed, cost-efficiency, and security, executing transactions within seconds and at near-zero costs.
Currently, Bitrock can process 12,000 transactions per second (TPS), with a block time of 2 seconds, making it one of the fastest sidechains globally.
Since it is compatible with Ethereum, it supports all EVM-compatible smart contracts. Accordingly, developers can migrate and utilize Bitrock's features without necessarily building.
The speed, security, and compatibility with other networks' development standards makes Bitrock an alternative portal for developers. This can potentially open up new use cases and possibilities in the sphere. 
The project was launched on July 13 without any private sales, presales, VC backing, or seed rounds to make it attractive to retail investors and mitigate against the price manipulative actions of larger (whale) investors. The chain's development was funded from the team's funds before the project was officially launched.
Bitrock is not a fork of any existing protocol, and its total supply is equal to its circulating supply, eliminating concerns about further dilution.
The Bitrock ecosystem
Rockswap
The decentralized exchange (DEX) of Bitrock, Rockswap, is a non-custodial exchange that allows users to trade any token through their decentralized wallets.
The Rockswap DEX is developing a multichain integration layer, first on Ethereum. This would allow users to purchase and sell tokens without holding or paying gas fees in the native token. Gas fees would be paid in an equivalent amount in Bitrock tokens.
Bitrock staking
Staking on Bitrock involves locking up Bitrock tokens to fortify the network. Staked tokens help validators verify transactions and add new blocks while earning rewards.
Rewards earned depend on certain factors like amount staked, the staking period, and the current APY. Users can withdraw staked funds during emergencies but would suffer a 25% penalty on withdrawn funds.
Tokens staked on the Ethereum mainnet has a 30% APY, while those on the Bitrock mainnet attracts a 60% APY.
Presently, 40% of Bitrock's total supply has been staked.
Bitrock bridge
The Bitrock bridge was developed in collaboration with Sphynx Labs.
Developers and entrepreneurs can easily bridge their tokens to the mainnet for higher processing speeds and low fees.
As a self-custody bridge, users must connect their decentralized wallets, choose the networks to bridge, select the Bitrock token, and approve the bridge transaction.
Token builder
The Bitrock ecosystem has an in-house token builder feature that allows users to launch their desired tokens by entering simple parameters and deploying the smart contract with little to no coding knowledge.
The launched smart contract is preloaded with security features that protect the tokens from tampering and alteration.
Bitrock community
The Bitrock community is active on several platforms like Discord, Telegram, and Twitter. 
Community members help develop and provide learning resources for those interested in exploring the Bitrock ecosystem.
Members develop decentralized applications (dapps), submit bug reports, suggest new features, and assist in testing new releases.
Features of Bitrock sidechain
Near-zero gas fees
On Bitrock, users can conduct transactions at a fraction of a cent, making it cost-effective compared to other layer two chains.
the native BTR20 tokens, gas fees are as low as 0.000001 gwei.
Fast, secure, and scalable
The platform can process transactions for dapps that require swift and reliable performances. This gives Bitrock a competitive advantage over alternatives.
EVM compatibility
Bitrock's EVM compatibility ensures developers can leverage their existing knowledge and smart contracts from the Ethereum ecosystem, streamlining the development process. The sidechain can also take advantage of EVM-compatible security, making it more secure.
Decentralized applications
The platform can power decentralized finance (defi) platforms, non-fungible token (NFT) projects, the metaverse, and GameFi projects by leveraging speed and scalability to create immersive user experiences.
This is possible because of its integration with Dextools, Dexview, Pinksale, Bitmart, Geckoterminal, Avedex, Trustwallet swapping, and Sphynx Labs. There are further plans for cooperation with Dexscreener and multiple non-custodial wallets.
Regulatory and audit compliance
Bitrock developers have completed thorough KYC registrations with Assure DeFi, a company with strong ties to law enforcement agencies, including the FBI and the US Attorney's Office.
Moreover, Bitrock's smart contracts have been audited by CTDSEC, a blockchain security firm with a history of working with XRP Ledger, Ethereum, and Dextools.
Conclusion
Bitrock is an EVM-compatible layer-2 sidechain that uses the PoA consensus mechanism.
It has a near-zero gas fee feature, speed, and scalability – making it a sidechain for developers to consider. It is also compliant with regulatory authorities, intending to create a safe environment for its users.
Disclosure: This content is provided by a third party. crypto.news does not endorse any product mentioned on this page. Users must do their own research before taking any actions related to the company.