An analyst at Coinbase says there are at least three reasons why tracking cash flow into spot Bitcoin ETFs at launch will give no valuable insights for the long term.
While spot Bitcoin (BTC) exchange-traded funds (ETFs) have the opportunity to allow adoption to "grow at scale," the crypto community should not expect a headlong rush of money into these products in the short term.
According to David Duong, CFA, Head of Institutional Research at Coinbase, the impact of spot bitcoin ETF approvals can hardly be measured in the first weeks after the launch as several challenges bar millions of investors from putting money into these products.
The first issue is that Bitcoin is a "new asset class," making it harder to gauge potential flows, Duong says. The second problem lies in the dependency of flows on the trading regime. Given that capital is now more scarce than it was two years ago, it will be way harder to analyze flows in spot Bitcoin ETFs concerning previous periods.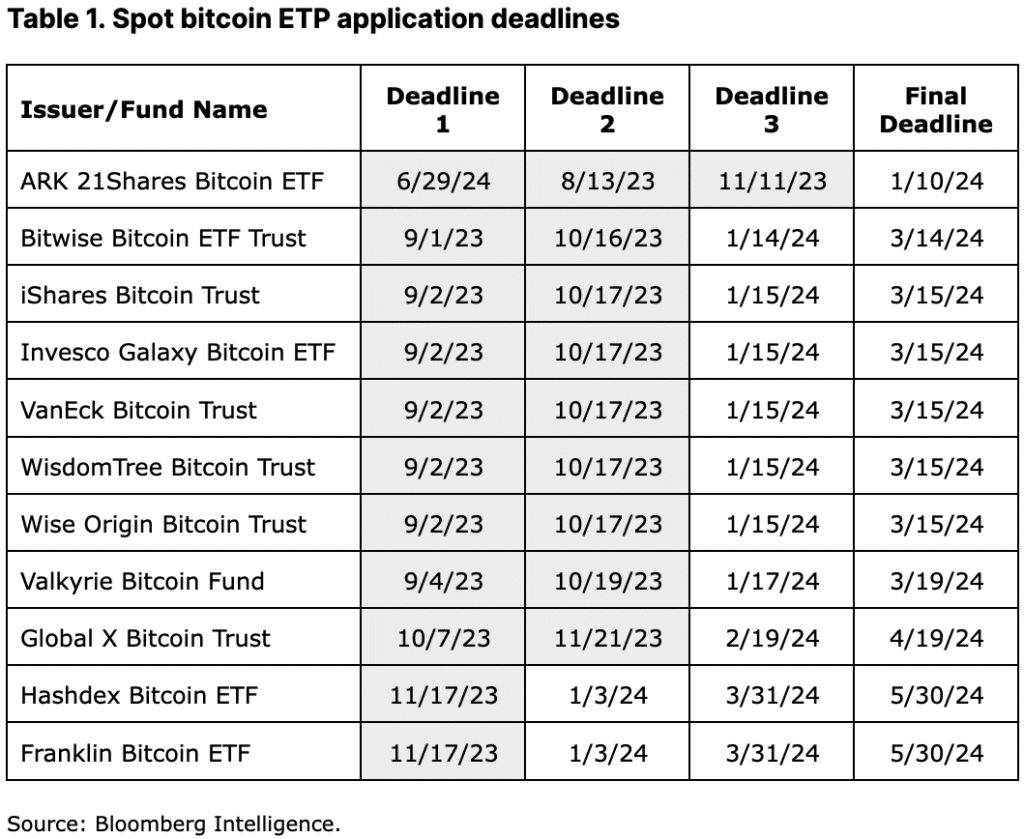 The last issue is that cash flows "are often path dependent," Duong notes, adding that many things may affect initial allocations to ETFs as of today.
One of these variables is Grayscale's Bitcoin investment trust, which allocated over $22 billion in assets under management (AUM). These investments cannot be redeemed for the underlying crypto until GBTC is converted into an ETF, the Coinbase expert noted.
"When those conversations are enabled, this may affect flows in both directions depending on market positioning, competitors' expense ratios and liquidity."

David Duong, Coinbase expert
With these three issues in mind, Duong suggests that tracking the flows in the first week after the ETF approval "may be far less useful than thinking about the long-term market impact." Although spot Bitcoin ETFs can bring billions of dollars to the crypto market, this will likely take some time, the analyst noted.
Meanwhile, CoinShares reported a $293 million surge in crypto investments, hitting $1.14 billion as Bitcoin ETFs buzz amplifies. Moreover, this influx of funds, coupled with price appreciation, has led to a 9.6% increase in total AUM over the past week and a 99% surge since the beginning of the year. As a result, the total AUM has reached $44.3 billion, marking the highest point since the $300 billion cryptocurrency crash that occurred in May 2022.