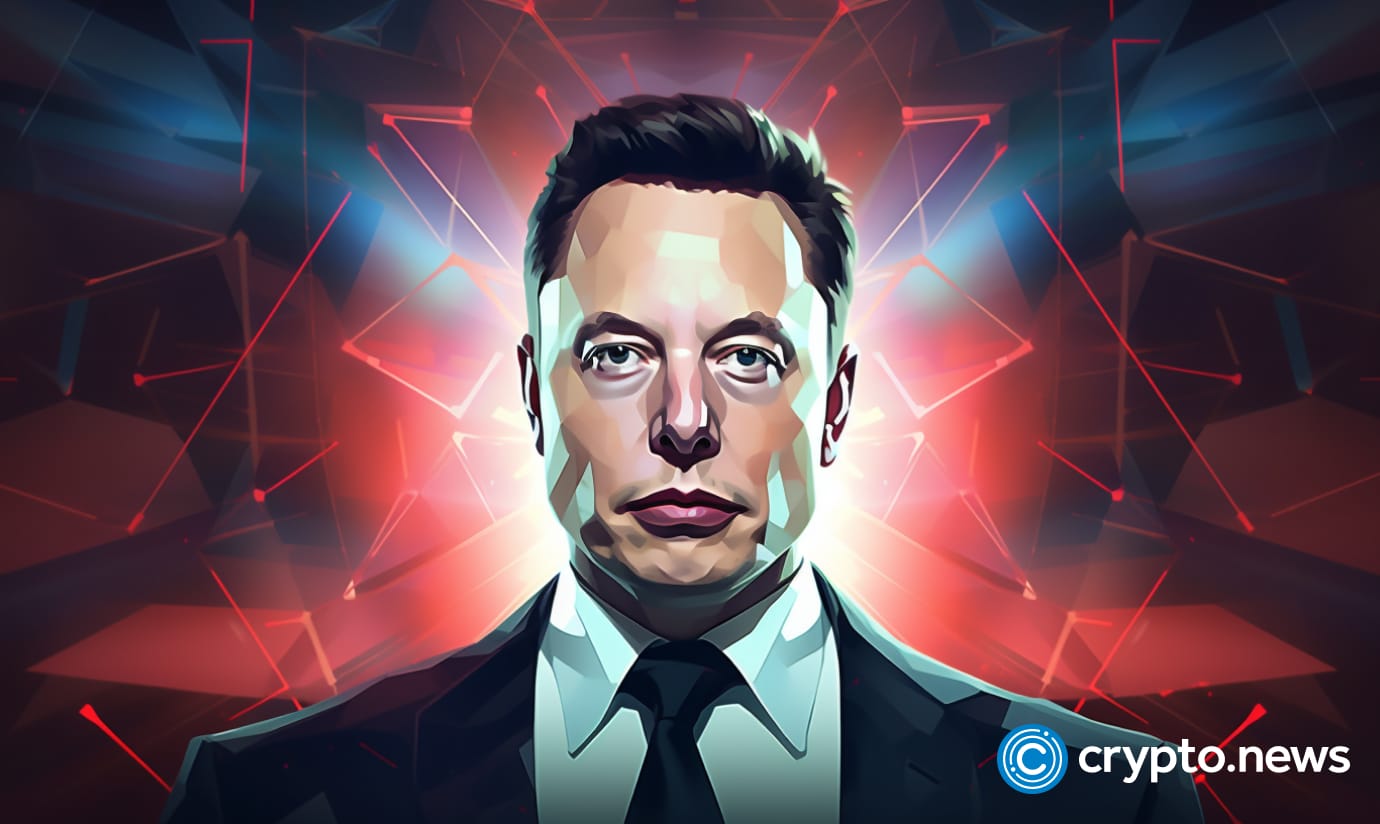 Elon Musk, the brain behind Tesla, has been quietly fostering the growth of Dogecoin, a cryptocurrency initially created as a joke, reveals his upcoming biography.
This move comes amidst Musk's broader vision to potentially revolutionize Twitter, transforming it into a multifaceted platform, which he acquired last year for a staggering $44 billion. 
Recently, the momentum of the Bitcoin (BTC) price surge has experienced a slowdown, leaving investors anticipating a tumultuous September. This period of stagnation has also impacted Dogecoin (DOGE), a cryptocurrency that Musk has shown a fondness for, despite its significant dip in value, plummeting 90% from its peak.
Elon Musk and the DOGE connection
Musk's financial backing of Dogecoin remains undisclosed, yet his ambition for the cryptocurrency is unambiguous. He envisages elevating Dogecoin to surpass Bitcoin, aspiring to establish it as the global currency.
This revelation comes from an excerpt in a new book by Musk's biographer, Walter Isaacson, where it was also mentioned that before acquiring Twitter, Musk contemplated the creation of a blockchain-based social media platform with Dogecoin integrated as a payment system.
Musk, who has a personal portfolio comprising Bitcoin, Ethereum, and Dogecoin, subtly incorporated the Dogecoin symbol into his Twitter account on July 24. This move, coupled with his interactions with Dogecoin enthusiasts, has led market analysts to speculate that Musk's strategies for Twitter could potentially redefine the crypto market landscape.
Musk's influence on Dogecoin was again underscored earlier this year when a single-word tweet stirred the Dogecoin community. This tweet followed his appearance with Rupert Murdoch at the NFL Super Bowl LVII, where he was spotted wearing a Dogecoin T-shirt, further fuelling speculation about his involvement with the cryptocurrency.
However, Musk's close association with Dogecoin has not been without controversy. On May 31, he found himself at the center of a lawsuit accusing him of insider trading and market manipulation related to Dogecoin.
While many dismiss the lawsuit as lacking substance, it has raised questions about the ethical implications of a high-profile individual's significant influence over a cryptocurrency.
Binance CEO Changpeng 'CZ' Zhao expressed astonishment that Dogecoin has remained unchanged since its inception, hypothesizing that Musk's involvement might be a crucial factor in the coin's sustained existence, a sentiment echoed by many in the crypto community.
Simultaneously, Musk has been amassing substantial quantities of Bitcoin through his enterprises, Tesla and SpaceX. In 2021, Tesla invested $1.5 billion in Bitcoin, acknowledging its prospective long-term value.
However, a significant portion of this investment was liquidated a year later amidst financial pressures on the company. Musk emphasized that this sale should not be perceived as a judgment on Bitcoin's potential.