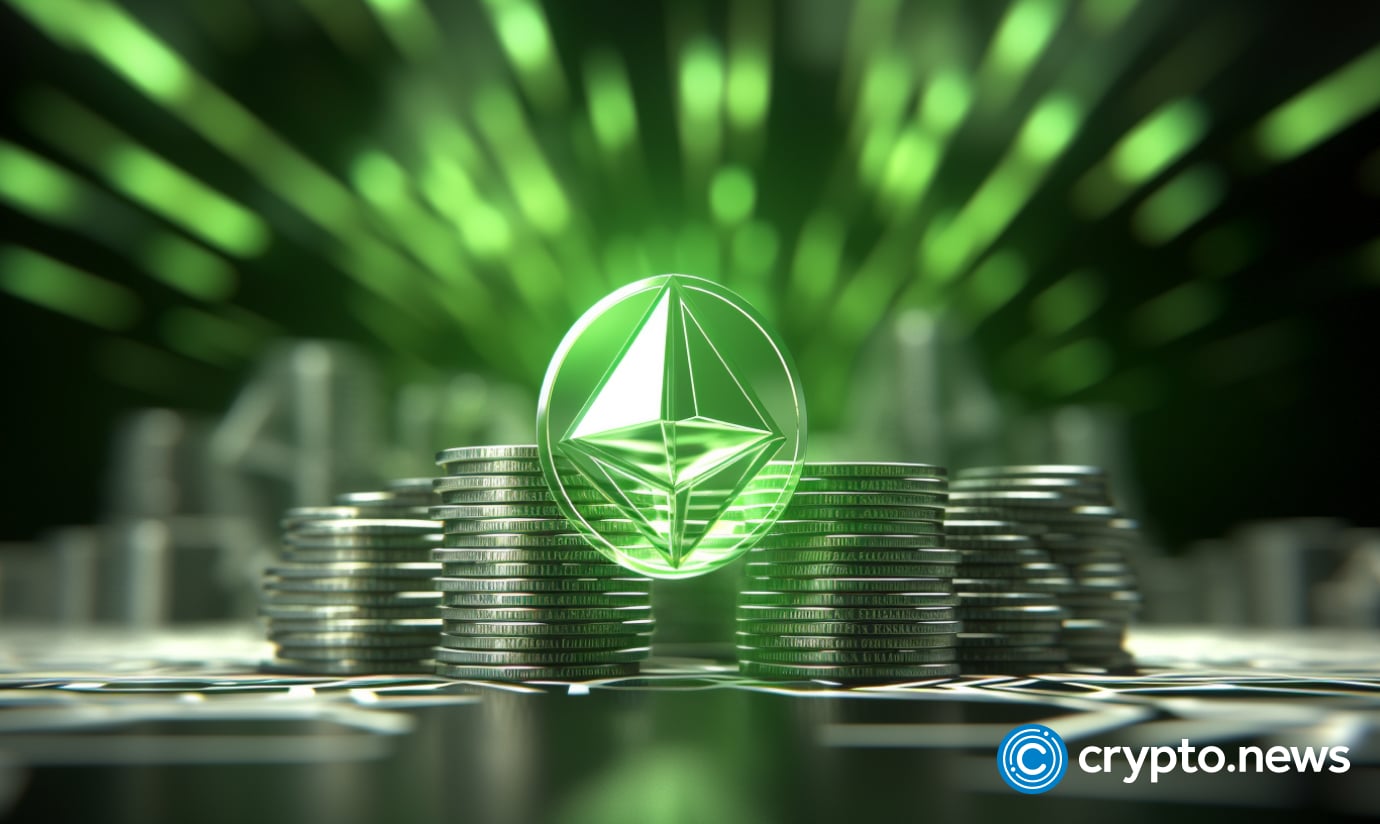 The race for stablecoin supremacy heats up as industry experts debate Tether's role and new players like PayPal enter the arena.
Bloomberg Intelligence expert Jamie Coutts pointed to Ethereum's (ETH) growing dominance, highlighted by key network adoption metrics and layer-2 projects like Optimism, Arbitrum, and Base.
He anticipates that Ethereum's scaling roadmap will drastically lower layer-2 transaction costs, thanks to the forthcoming EIP-4844. This comes as PayPal recently debuted its PYUSD stablecoin, fueling speculation that it might develop its own layer-2 network.
The expert also predicts that stablecoins could outgrow Bitcoin's user base in 3-5 years, driven by merchant integration, product innovation, and scalability. This aligns with recent data showing a record 17.4 million addresses holding more than $1 in stablecoins, a sevenfold increase since 2021.
Crypto expert Adam Cochran notes that Tether's peg is unusually off despite open banking in Asia, Europe, and the upcoming US market. He attributes this to selling pressure from Binance-backed stablecoin accounts and hints that Binance CEO Changpeng Zhao ("CZ") may be pushing new stablecoins.
A Twitter spat unfolded between Tether's CTO Paolo Ardoino and CZ. Ardoino claimed strange transactions were "attacks" against Tether, while CZ labeled Tether a "black box," favoring his stablecoins, TUSD and FDUSD.
Circle CEO Jeremy Allaire praised USDC's openness and ease of trading, adding another voice to the complex debate on stablecoin dominance.