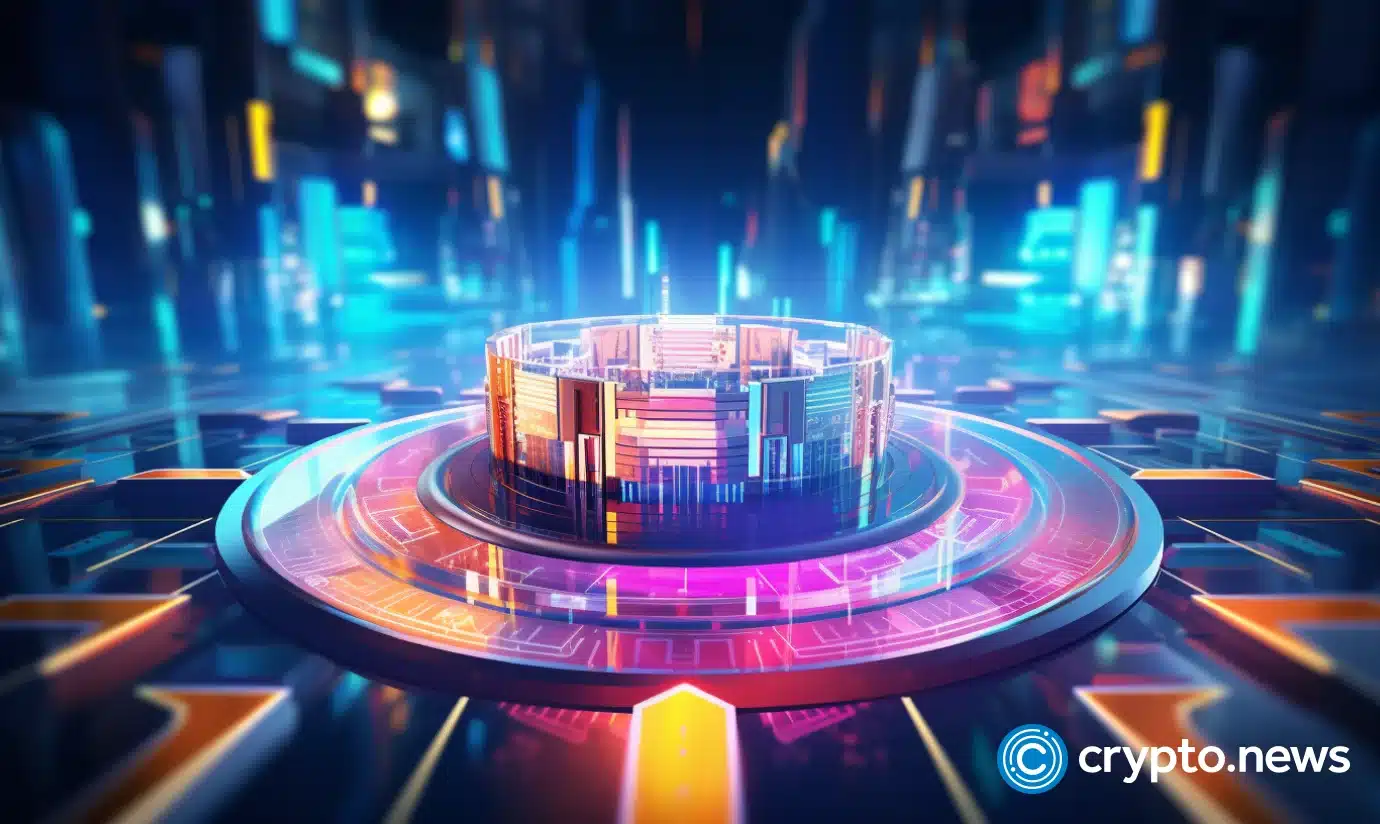 This week, the crypto community erupted when a fake BlackRock XRP ETF filing surfaced; regulators are still indecisive on ETF filings; Elon Musk's "thermonuclear" lawsuit earns praise from InputOutput; and institutional adoption remains sustained.
Fake BlackRock XRP ETF filing
The XRP community was thrown into excitement when a filing for a BlackRock iShares XRP Trust made its way to the Delaware ICIS on Nov. 13.
The discovery triggered an XRP rally to $0.73. However, the asset was dumped immediately when several industry commentators such as Bloomberg ETF analyst Eric Balchunas confirmed that the filing was fake.
Shortly after reports of the fake filing surfaced, the Delaware State Department reported the case to the state's Department of Justice (DoJ).
SEC postpones decision on ETF filings
The SEC once again postponed making a decision on crypto-focused ETF filings. The securities regulator deferred its decision on Hashdex's application for a spot Bitcoin ETF.
The agency also delayed a decision on Grayscale's application for a futures ETF on Ethereum (ETH).
Documents released on Nov. 17 revealed that the SEC punted on Bitcoin spot ETF applications from Franklin and Globe X, as well.
BitGo CEO Mike Belshe noted that he foresees another wave of rejections for spot Bitcoin ETFs, citing lingering unresolved issues in the market structure.
BlackRock and Fidelity file for ETH ETFs
BlackRock recently submitted an official application to the SEC to launch an Ethereum (ETH) spot ETF in addition to its Bitcoin spot ETF application, awaiting a decision from the regulatory agency.
The ETH ETF application, seeking to track the price of ETH, came a week after the asset manager filed for the ETF with the Delaware Division of Corporations.
Shortly after BlackRock's application, Fidelity Investments submitted its own application with the SEC, seeking to launch the Fidelity Ethereum Fund, a spot ETH ETF, on the Cboe BZX exchange.
Commerzbank, JPMorgan grab headlines
Commerzbank, a prominent German-based banking institution, secured a license to offer crypto custody solutions. This made it the first major bank in Germany to achieve this feat.
In addition, Onyx, JPMorgan's digital asset division, partnered with several prominent entities, including LayerZero, Provenance, WisdomTree and Apollo, to introduce a proof-of-concept project on blockchain interoperability.
Dubbed Project Guardian, the initiative, linked to the Monetary Authority of Singapore (MAS), seeks to demonstrate the management of digitized versions of real-world assets (RWAs) across different blockchains.
Meanwhile, Gulf Energy Development, one of Thailand's largest private energy firms, sealed a partnership with Binance, as both entities looked to launch Gulf Binance, a new exchange in Thailand. They intend to launch the platform in early 2024. 
A report from K33 Research this week indicated that there has been a significant increase in institutional investment in Bitcoin through exchange-traded products (ETPs). This surge, amounting to 27,095 BTC, comes amid the anticipation of a decision from the SEC on multiple ETF applications.
Paxos eyes stablecoin, Mastercard doubts CBDCs
Paxos obtained preliminary approval to introduce a USD-pegged stablecoin in Singapore, reports from this week suggested. 
The stablecoin, fully supported by U.S. currency and cash equivalents, commits to monthly audits and reserve reporting. The Monetary Authority of Singapore (MAS) acknowledged its adherence to the regulatory framework, even before the enforcement of its provisions.
This week, global payment processor Mastercard expressed skepticism about the imminent adoption of central bank digital currencies (CBDCs), citing consumer comfort with current forms of money.
According to Ashok Venkateswaran, Mastercard's head for digital assets and blockchain in APAC, the company sees little justification for the use of CBDCs at present.
Cardano founder tweets at Sam Altman, commends Elon Musk
OpenAI's Sam Altman and X's Elon Musk made headlines in the crypto scene. On Nov. 18, OpenAI's board relieved Altman of his position as CEO of the company.
Following his departure, Altman received an offer of collaboration from Cardano founder Charles Hoskinson, who invited the OpenAI co-founder to partner on a decentralized large language model (LLM) — presumably on the Cardano network.
Hoskinson also seemingly endorsed a tweet from his InputOutput colleague, Tamara Haasen, that praised Elon Musk for promising a "thermonuclear" lawsuit against Media Matters, an advocacy group.
Media Matters published a report showing that major advertisers had their X ads shown alongside white supremacist content.
Multiple corporations — IBM, Lionsgate, Paramount, Apple and Disney — have reportedly pulled ads from Musk's X.
Terra founder and SafeMoon CEO to remain in custody
Terra founder Do Kwon's last attempt to reverse his four-month imprisonment sentence in a Montenegrin prison faced rejection from a high court this week.
The court dismissed Kwon's appeal to overturn the jail sentence issued by a lower court in Montenegro's capital. With no possibility of further appeal, Kwon is set to stay behind bars until an extradition decision is made.
Meanwhile, SafeMoon CEO Braden Karony is in a similar ordeal, where he is now required to remain in custody pending his fraud trial. Karony's push for bail was denied this week by a federal court.