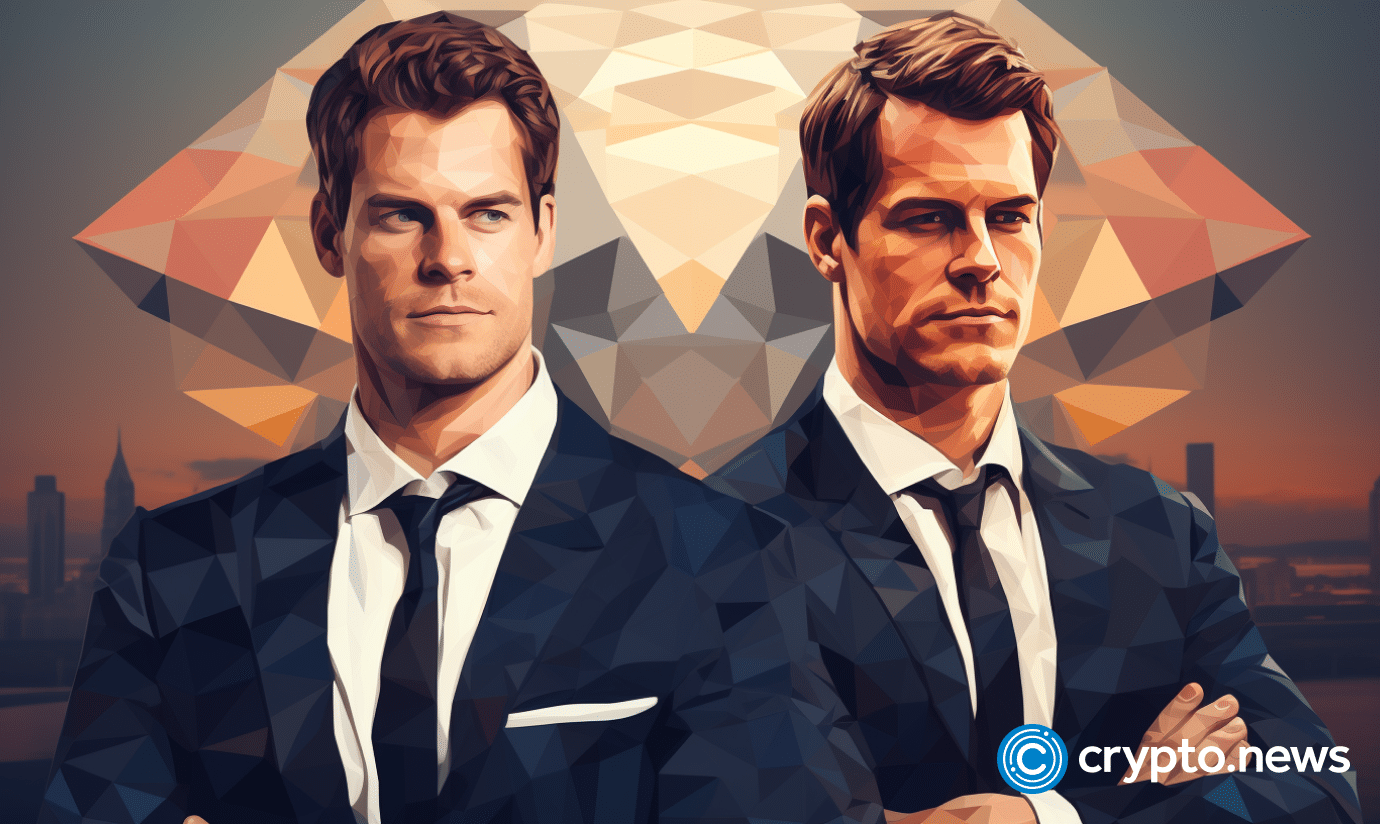 US federal officials are scrutinizing the internal financial transactions of DCG and its subsidiary, Genesis Global Capital.
During the current analysis of the Digital Currency Group and its branch, Genesis Global Capital, agents from the Federal Bureau of Investigation, staff from the Securities and Exchange Commission, and New York City prosecutors recently engaged in discussions with Cameron Winklevoss to delve into the fraud accusations he has raised against Barry Silbert, as cited by Bloomberg News.
Winklevoss accuses DCG and Silbert of disseminating misleading details regarding the financial health of Genesis, DCG's lending subsidiary. This firm filed for bankruptcy earlier this year in January.
Gemini, the principal creditor of the insolvent company, has also launched a lawsuit against the crypto conglomerate and Silbert.
Genesis reportedly has an outstanding debt of over $3.5 billion to its top 50 creditors. A significant portion of this, approximately $766 million, is earmarked for Gemini customers, as stated in the Chapter 11 bankruptcy filing from January.
It is also worth noting that Gemini had previously partnered with Genesis on the Gemini Earn program, where customers could lend their cryptocurrencies to earn returns.
The focus of the US law enforcement officials seems to be on the $1.1 billion promissory note that DCG issued to Genesis in the aftermath of the Three Arrows Capital (3AC) collapse. The authorities are scrutinizing the veracity of the information Silbert shared with investors and other stakeholders concerning this deal, as per individuals acquainted with the US investigation.
Furthermore, federal prosecutors and regulators have been conducting interviews with both past and present executives of Genesis, including its former CEO, Michael Moro. Parallelly, the office of New York Attorney General Letitia James has been seeking to interview these executives as part of an independent inquiry into DCG.
Gemini's legal battle with DCG
Gemini's lawsuit, filed on July 7, alleges that DCG and Silbert had falsely portrayed the financial stability of Genesis, encouraging Gemini Earn customers to stick with the lending program.
This is despite their knowledge of a substantial deficit in Genesis's financial statements, which was connected to the downfall of 3AC the previous year, as asserted by the crypto exchange led by Winklevoss.
DCG has responded to these allegations by filing a motion to dismiss the lawsuit in the past month.