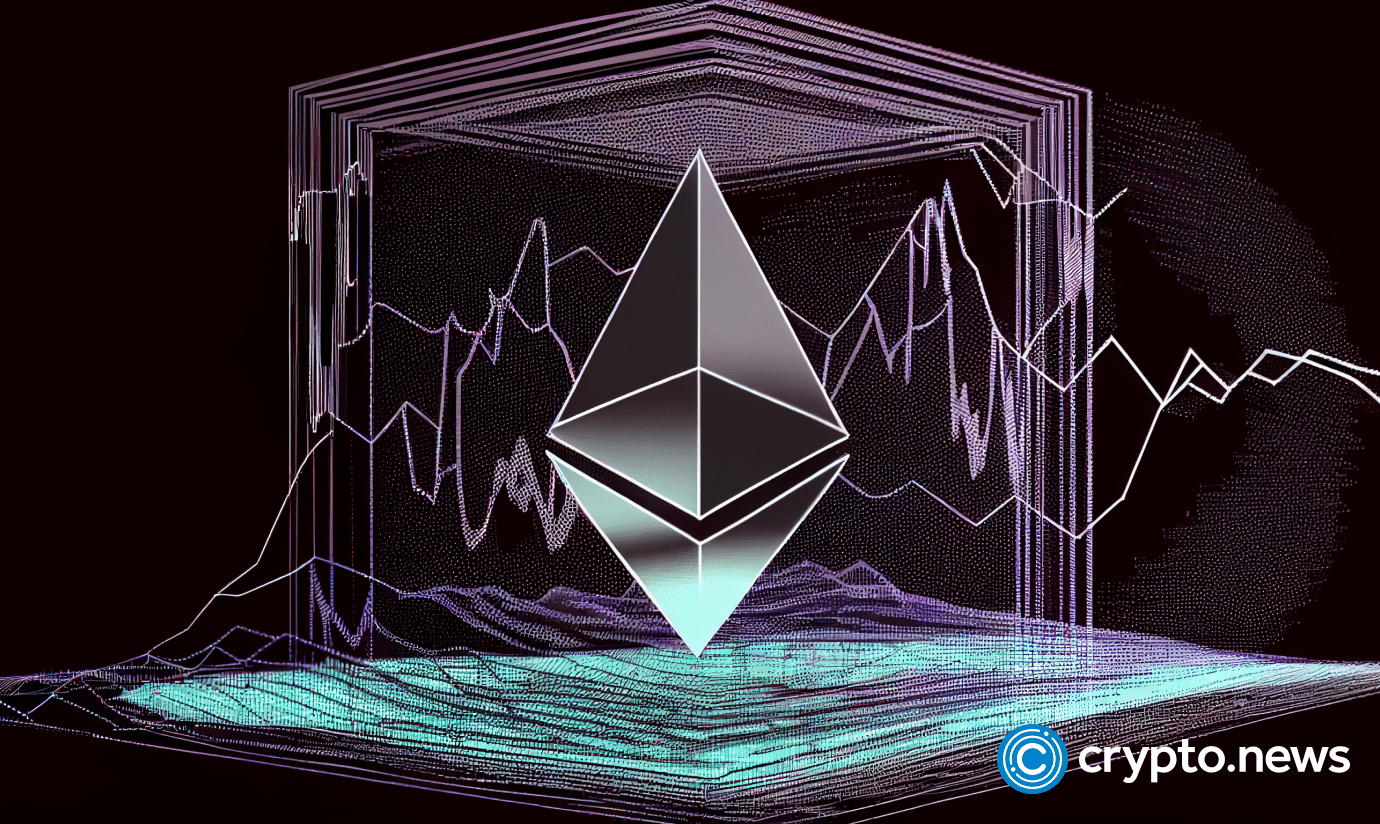 Fidelity Investments filed for a spot Ethereum (ETH) exchange-traded fund (ETF) with the U.S. Securities and Exchange Commission (SEC) to list and trade shares of the Fidelity Ethereum Fund on the Cboe BZX Exchange. 
Fidelity and BlackRock await SEC greenlight
According to its filing, the fund is a spot exchange-traded fund (ETF) that would hold Ethereum's ether (ETH). 
The ETF, if approved, will trade in compliance with the Cboe BZX Rule. Fidelity's Ether ETF push comes after BlackRock's Ethereum ETF filing. It is believed that ETFs could make it far easier for the average person to invest money in a crypto-linked asset. 
Securing approval of a spot Ethereum ETF would represent a major win for crypto investors in the U.S., as regulators in the region are yet to approve any spot crypto ETF. Fidelity Investments has reportedly expressed confidence in securing regulatory approval, as it has cited an excerpt from the ruling in the Grayscale versus SEC legal battle.
In Fidelity's filing, submitted on Nov. 17, to the SEC, they seek approval to list and trade shares of the Fidelity Ethereum Fund on the Cboe BZX Exchange.
According to the Registration Statement, each share is set to represent a fractional undivided beneficial interest in the Trust's net assets, predominantly comprising ETH held by the Custodian on behalf of the Trust.
This move places Fidelity among seven contenders, including BlackRock, Hashdex, Grayscale, and VanEck, vying for approval for a spot Ethereum ETF.
Fidelity has highlighted the absence of a low-risk option for US citizens to engage with ETH and digital assets, pointing to the lack of US-regulated exchange-traded vehicles.
It also draws a comparison with Europe, where investors have access to products on regulated exchanges, providing exposure to various spot crypto assets. Fidelity argues that this disparity underscores the necessity for a similar avenue for US investors.
According to the proposal, Fidelity aims to confront issues related to fraudulent and manipulative practices.
SEC rejects spot crypto ETFs 
In a court ruling, the U.S. securities regulator has faced criticism for rejecting Grayscale Investments' application to establish a spot Bitcoin exchange-traded fund (ETF). 
The court ruled that the dreaded regulator had not adequately justified its denial of Grayscale's product and mandated a reconsideration of the decision. This verdict holds the potential to open the door for the first-ever product of its kind, allowing investors exposure to the digital asset without the need to acquire the currency.
Post the court's favorable decision, Grayscale is pressing the SEC for swift approval of its ETF proposal. The SEC's decision not to challenge its August court defeat regarding Grayscale's application further enhances the prospects for the spot Bitcoin ETF approval.
Grayscale is operationally poised to convert its Bitcoin Trust into an ETF upon SEC approval. The court's final verdict is yet to be determined, creating uncertainty about the SEC's approach to Grayscale's application and other ETF filings from financial giants like BlackRock and others.
Expressing skepticism, BitGo CEO Mike Belshe expressed doubts over the imminent approval of a spot Bitcoin ETF in the US. 
He attributes this skepticism to unresolved market structure issues and predicts additional rejections by the U.S. Securities and Exchange Commission (SEC) for spot Bitcoin ETFs. While there is a general belief among market experts that approval is on the horizon after Grayscale's legal victory, Belshe warns of a challenging road ahead for Bitcoin ETFs.