Miamians revere South Beach's Estiatorio Milos as a beloved culinary institution. Estiatorio Milos opened in 1979 in the Mile End neighborhood of Montreal. After careful expansion to New York, London, Athens, Miami, Las Vegas, Los Cabos and Dubai, Milos is regarded as one of the finest Mediterranean seafood restaurants in the world.
Now that gastronomic quality will be enjoyed at 30,000 feet. In an audacious move, VistaJet has announced its partnership with the famed Greek cuisine brand. Since its inception in 2004, VistaJet has become known for its commitment to delivering outstanding service through continual investment and innovation onboard and at destination.
On its fleet of silver and red business jets, VistaJet has flown corporations, governments and private clients to 187 countries, covering 96% of the world. Following the latest iteration of its private dining program—unveiling exclusive dishes created by celebrity chefs from all over the world, to be served only on board its iconic silver and red fleet—VistaJet continues to pioneer service excellence, searching the globe to partner with the world's leading restaurants.
The Milos partnership exemplifies VistaJet's continual innovation in hospitality.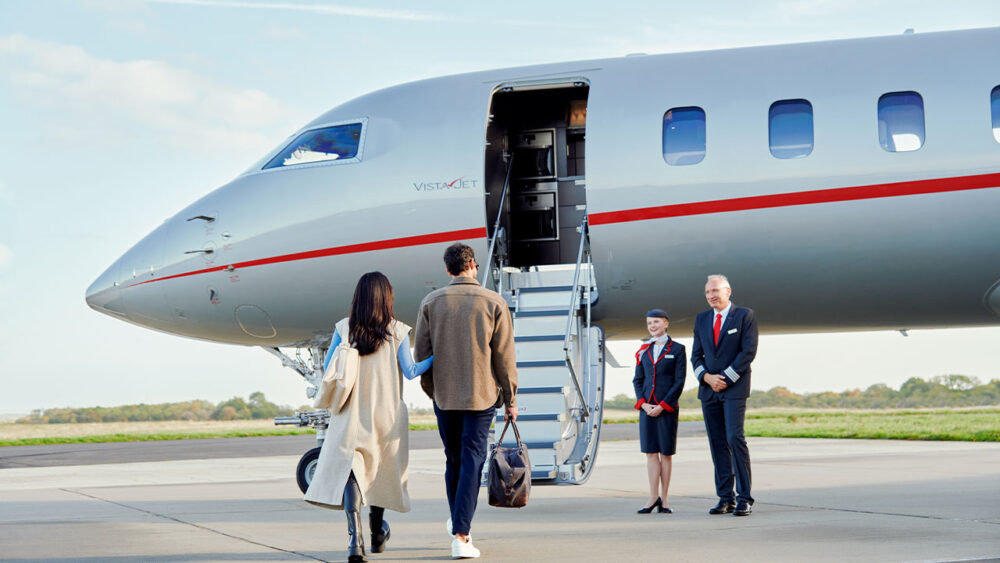 Across its growing and global client base, Milos has been one of the most requested restaurants from VistaJet clients. And in true VistaJet fashion, are giving clients exactly what they asked for: Now, the most popular dishes created by Milos chef and founder Costas Spiliadis are now exclusively available onboard the Vista members' fleet of more than 360 aircraft—from the Gulfstream G450 to the Global 7500, which can fly nonstop from Miami to Greece.
"We are uncompromising when it comes to in-flight dining and believe that food at altitude should taste as good as food at your favorite restaurant," says Diego Sabino, vice president of private dining of VistaJet. "We focus on providing quality ingredients, exceptional service and inspired private dining in the air to our members, but why stop there? As a brand, we are passionate about creating experiences that our members will remember—and the unique experiences that we design with our partners are part of the service excellence VistaJet offers."
"As pioneers in our respective fields, I'm excited for this new partnership between VistaJet and Estiatorio Milos," says Spiliadis. "It is our pleasure to introduce one of our most regarded dishes, the refreshingly light Milos lobster salad, to be exclusively available to VistaJet clients who recognize freshness and quality. Early in my career as a chef, I thought of how wonderful it would be to combine springtime on the Greek islands with the amazing taste of the pristine Bay of Fundy's deep-sea lobsters. To create the dish, fresh dill, spring onions, baby fennel, olive oil, and Kytherean afrala are married to tender lobster meat and elevated with a touch of Seven Stars Greek Metaxa. Now, I have the perfect opportunity to present this culinary dream."
Sabino is also partial to the now-signature delicacy: "Deep-sea lobster, together with Metaxa and vinegar, coated with a beautiful Greek olive oil, is pure bliss for our tastebuds." Metexa is a Greek flavored amber blend of spirits and Muscat wine.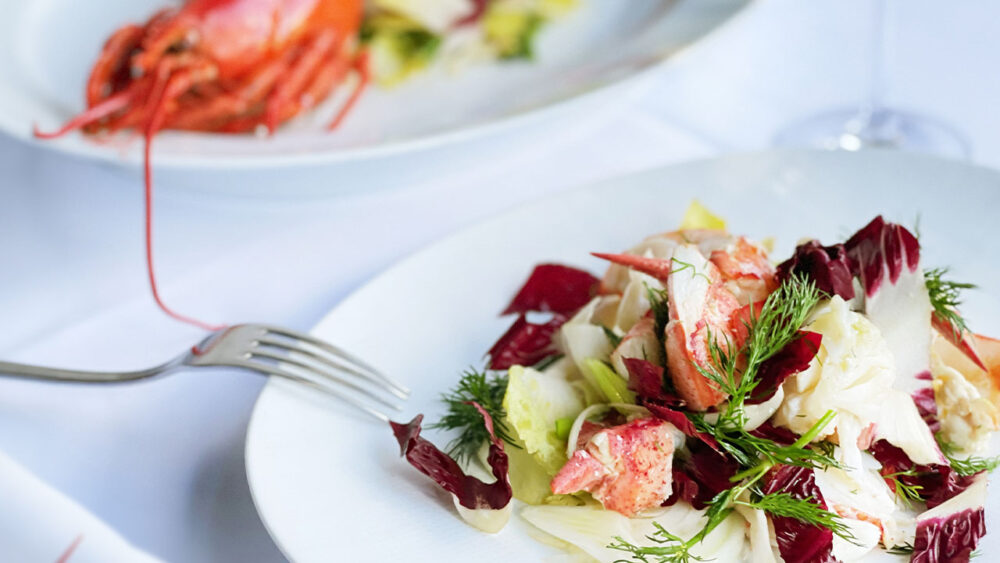 VistaJet clients flying from Dubai, Athens, London, Las Vegas, New York, Miami, and Montreal can enjoy an immersive Milos experience—they can be flown from a Milos lunch in one city to a Milos dinner in another, and indulge in Milos' specialties along the way. To ensure passengers enjoy unrivaled service as standard, every VistaJet flight has at least one cabin host trained by the British Butler Institute, MedAire, Norland College and Wine & Spirit Education Trust.
Not only has VistaJet brought Milos onboard the aircraft, but VistaJet offers its members a rare culinary voyage across the Mediterranean aboard Milos at Sea. VistaJet's Private World has curated this unique luxury travel experience. In addition, as part of its onboard library collection, VistaJet has published The Little Book of Dining in the Sky, which explores the art and science behind dining at altitude with suggestions and expert advice. Now that's elevated commitment.
The post Heights of Gastronomy appeared first on Lifestyle Media.