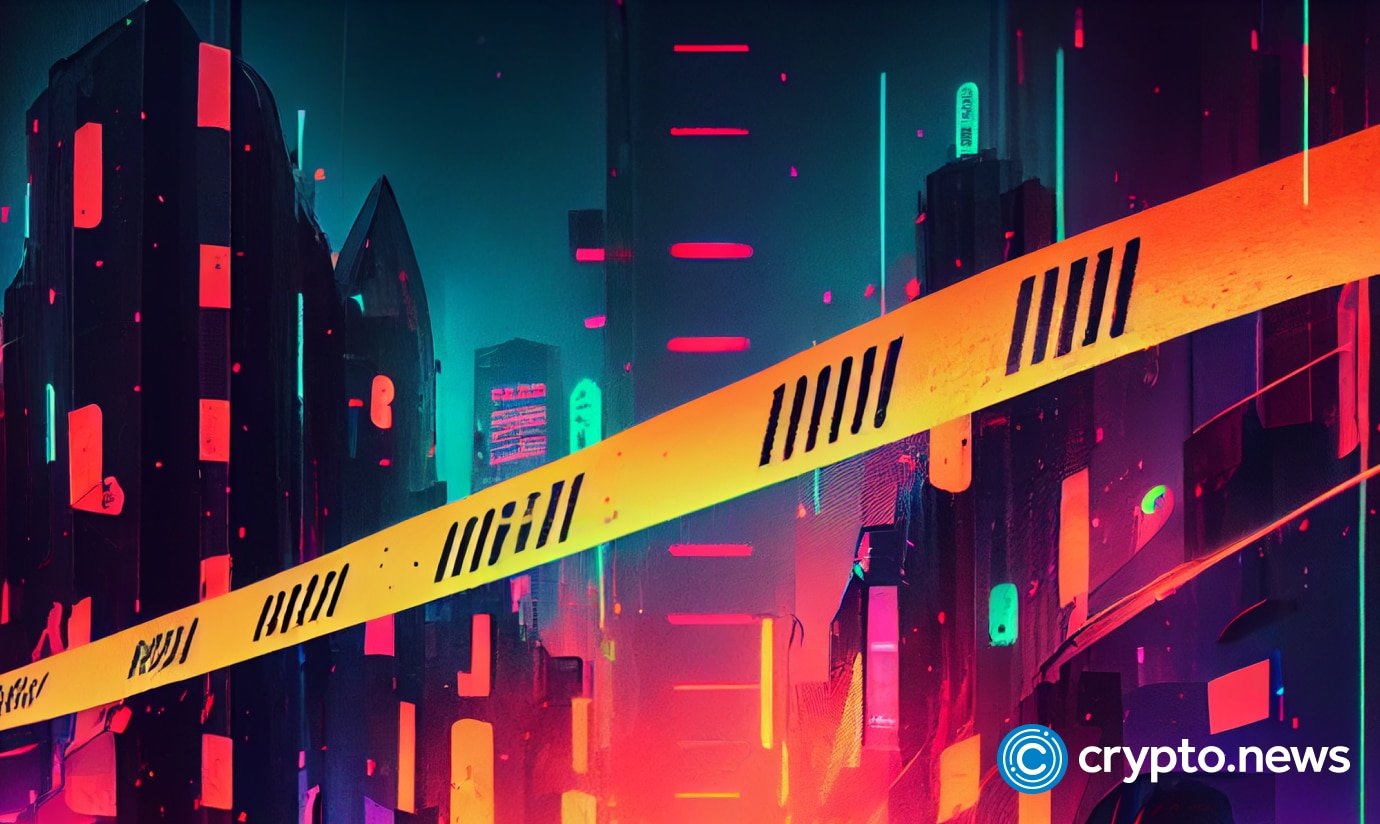 Police in Hong Kong have arrested an internet celebrity connected to the crypto platform JPEX, which is said to be unregulated.
According to a local report on Sept. 18, the Police Commercial Crime Bureau of Hong Kong arrested Lam Zuo, an internet celebrity, for promoting the JPEX exchange. The Securities and Futures Commission (SFC) had previously issued warnings against the crypto trading platform.
Moreover, the South China Morning Post (SCMP) claims that Hong Kong police have received 83 complaints against JPEX since issuing a hotline. The public objections put roughly HK$34 million (US$4.3 million) in digital assets at risk.
A Sept. 13 report suggests that the SFC has already claimed that JPEX is not regulated within the region. The authority added the platform's trading volume is unregulated, and there hasn't been any application to acquire a license by the Dubai-based company.
Per SCMP, one of the cautions included JPEX's promotions that Hong Kong's regulator claims to be "too good to be true." 
The cautions came after the trading platform significantly increased its withdrawal fees. According to a tweet by Wu Blockchain, the costs reached around 980 USDT per withdrawal. The report added that JPEX's booth at the Token 2049 conference in Singapore has also been vacated.
Furthermore, the trading platform announced on Sept. 17 that the recent hike in its "operation costs" is due to JPEX's partner market makers "maliciously" freezing the company's digital assets.
JPEX wrote in a blog post that it's "currently negotiating with these third-party market makers to resolve the liquidity shortage as soon as possible. However, to avoid negatively impacting the negotiation outcomes, the details will be announced after the negotiations are concluded."
The exchange holds its partners accountable for the liquidity crisis, which has caused a significant surge in its trading and withdrawal fees.