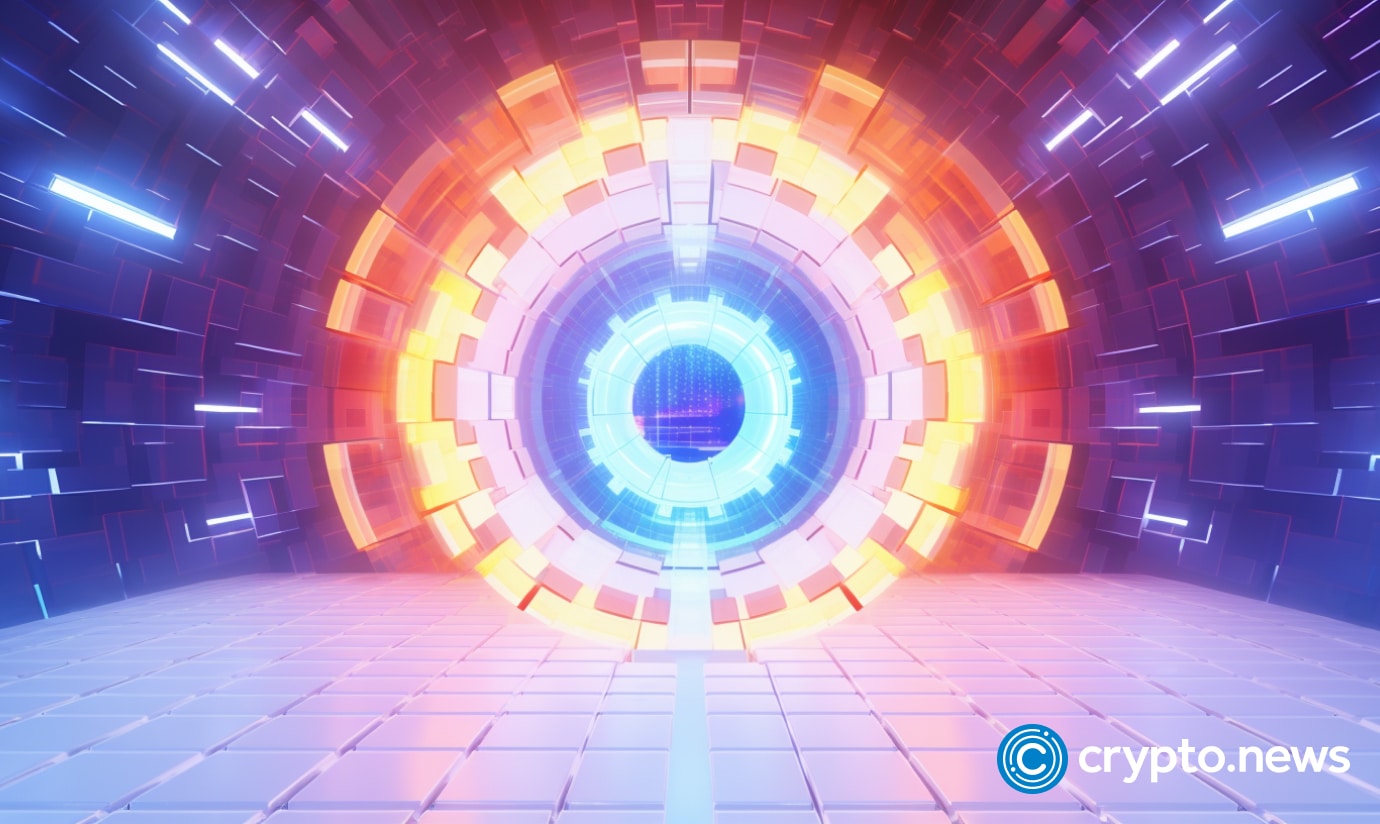 OKX announces the delisting of several trading pairs, including BTM, which saw a 32% drop today. 
Major crypto exchange OKX announced the delisting of more than 20 trading pairs today, citing regular performance monitoring and adherence to strict listing criteria. This action includes suspending deposits and withdrawals for specific tokens and will affect a substantial number of trading pairs across various cryptocurrencies.
The delisting process is scheduled to commence on Nov. 9, with pairs such as CELO-USDC, AXS-USDC, and APE-BTC among others, listed for removal. Also, the HNT-USDT trading pair and Bytom (BTM), which suffered a significant 32% drop today, will also be removed on November 10.
OKX is on a steady growth trajectory
OKX has already halted deposits for affected tokens, including HNT, BTM and SAITAMA, as of Nov. 3, urging users to adjust their asset management in anticipation of the changes. Withdrawals for these tokens will follow suit, ceasing on Jan. 10, 2024. In the interim, the exchange advises users to cancel any orders related to the impacted trading pairs to avoid automatic cancellation, which could incur a processing delay.
Recently, OKX has shown significant commitment to transparency and increasing user trust, amidst the growing concerns over centralized exchanges and how they operate – given the historic catastrophe of FTX that transpired throughout the year.
The exchange's market share has also grown steadily in the past few months, positing it as the second-largest exchange for both spot and derivative trading. The platform has also released subsequent proof-of-reserves to affirm its custody of user assets. The exchange has also launched its multi-chain wallet on Apple's Safari browser today, making it one of the first centralized platforms to do so. 
The exchange reaffirms its commitment to providing a robust trading ecosystem and will continue to evaluate the performance and compliance of all listed pairs. As part of its customer service protocol, OKX invites any inquiries related to the delisting to be directed to its support center or connected through its digital platforms.