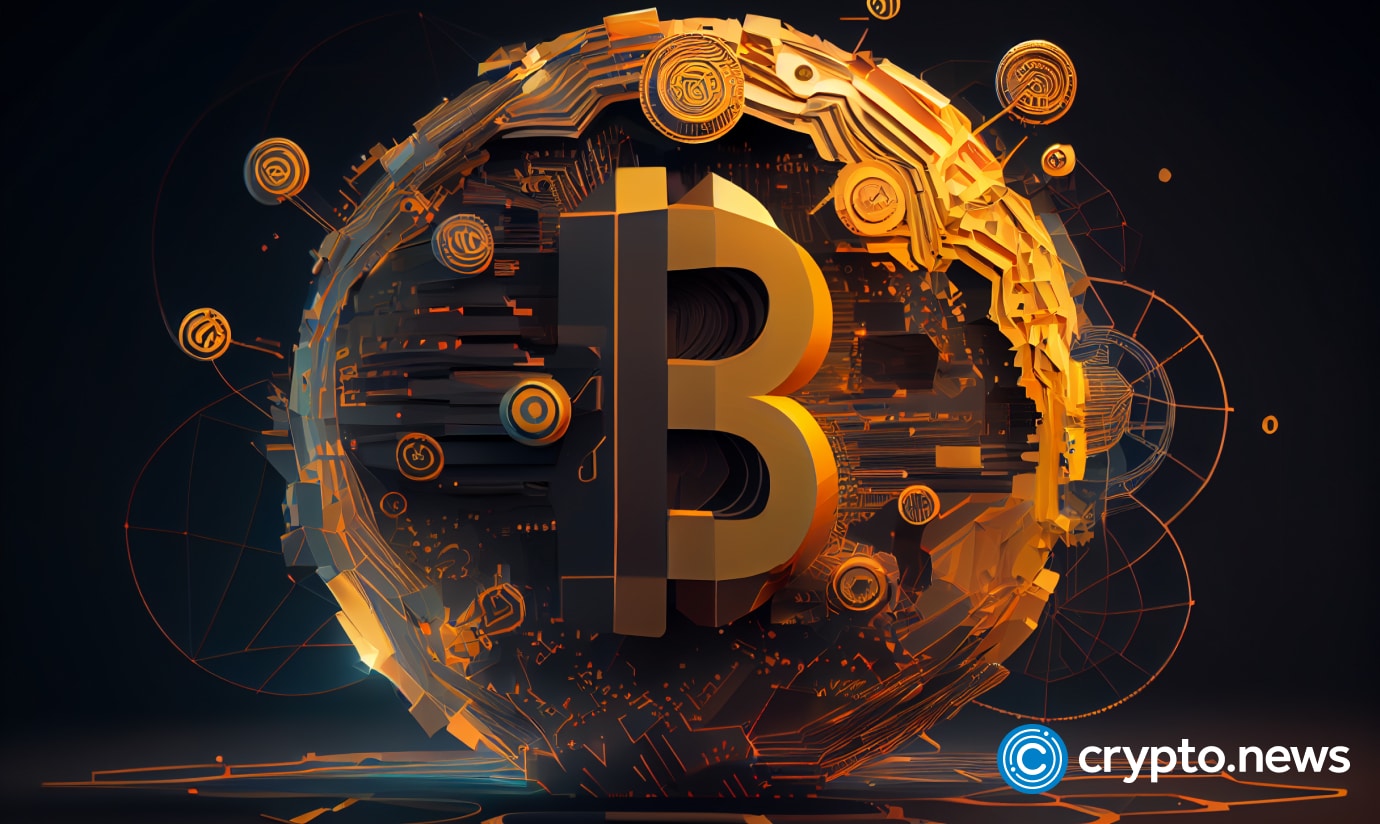 This week, Poloniex suffered a breach. BlackRock seeks to launch an Ethereum (ETH) ETF as it awaits a decision on the Bitcoin (BTC) application. BTC targeted $38,000 amid a sustained rally. Meanwhile, regulators reply to Binance.
Poloniex hacked for $100m
Poloniex faced a security hiccup on Nov. 10, as its hot wallet experienced an unauthorized outflow, resulting in a loss exceeding $33 million, according to earlier reports.
Justin Sun, the current majority shareholder of Poloniex, affirmed that the exchange remains financially stable and pledged full reimbursement for the assets.
The initially estimated $33 million loss skyrocketed to over $120 million across several networks, including Ethereum and Bitcoin, as flagged by blockchain security firm PeckShield.
Sun generously offered the hackers a 5% bounty if they returned a substantial portion of the funds within seven days, emphasizing a peaceful resolution.
He provided three wallet addresses for potential reimbursement and assured an ongoing internal investigation and a commitment to compensate affected users, citing Poloniex's "healthy financial position."
Sustained ETF hype
As the hype surrounding a Bitcoin spot ETF spilled into this week, Bitcoin continued to soar, hitting $36,780 as reports suggested that the SEC had entered a window to review spot Bitcoin ETF applications.
Interestingly, prominent ETF analysts anticipate potential approvals before Jan. 10, 2024, with a chance of the SEC making decisions earlier than expected.
Asset manager ARK Invest partnered with 21Shares to introduce a suite featuring exposure to Bitcoin and Ethereum futures contracts.
Notably, information from the 21Shares website suggested that five products resulting from this collaboration would start trading next week on the Chicago Board Options Exchange.
21Shares clarified the suite does not support direct investment in spot BTC, advising those seeking BTC exposure to seek out other investment products.
Meanwhile, this week, BlackRock showed interest in entering the Ethereum market, as it discreetly registered an Ethereum-based ETF dubbed the iShares ETH Trust in Delaware. This represented the first step into filing for the product.
Bitcoin targets $38,000
Bitcoin maintained its bullish momentum this week, making efforts at hitting new highs. Amid the sustained uptrend, BTC reclaimed $36,000 on Nov. 8 for the first time since May 2022. 
The asset faced immense opposition at the $36,000 territory, but this resistance was not enough to trigger a major setback. On Nov. 9, Bitcoin eventually hit another yearly peak of $37,927, in an attempt to recover $38,000.
This attempt was foiled by the bears, with Bitcoin eventually closing Nov. 9 at $36,701. In an ensuing recovery campaign, BTC recaptured $37,000 and has retained a price above the price point, with hopes of aiming for $38,000 again.
SEC opposes Binance's motion to dismiss
This week, the U.S. SEC took the spotlight again, making headlines for its decision to oppose Binance's motion to dismiss the regulator's lawsuit. Recall that Binance previously filed a motion to dismiss the charges.
Former SEC official John Reed Stark disclosed the SEC's opposing response, which cited remarks from a former Binance Chief Compliance Officer, in which he claimed that the company was operating an unregistered securities exchange in the U.S.
As it opposed the motion, the SEC deemed the company's arguments as nothing short of "absurd." In a rather direct response, the Commission reaffirmed its stance that the majority of crypto assets fall within the realm of securities.
Meanwhile, Ripple CEO, Brad Garlinghouse, declared intent to take the XRP case to the Supreme Court if necessary. Garlinghouse revealed the SEC's proposition of an out-of-court settlement, interpreting it as a sign of Ripple's advantage in the ongoing legal dispute.
Aftermath of Bankman-Fried's trial
The recent conviction of Bankman-Fried marked a turning point, triggering calls from FTX investors for action against celebrity endorsers.
A class-action lawsuit initiated in 2022, initially targeting Bankman-Fried's associates, now extends its reach to encompass celebrities and professional service firms. The guilty verdict prompted social media posts holding key figures accountable for their role in the event.
Meanwhile, FTX initiated legal proceedings this week, filing a lawsuit against Bybit in Delaware to recover a substantial $953 million in assets.
Consultants representing the defunct FTX crypto exchange alleged that Bybit moved the assets just before FTX declared Chapter 11 bankruptcy in November 2022.
As the issues surrounding FTX continued to unfold, Solana experienced a remarkable surge amid the crypto market's recent bullish phase.
Despite a noteworthy $160 million SOL unstaking from FTX-associated wallets, Solana managed to maintain its robust performance, recently breaching the $20 billion market cap threshold.
Raft halts stablecoin minting
The defi platform Raft has temporarily suspended the minting of its R stablecoin due to a security vulnerability that resulted in a substantial loss.
The company is currently investigating the incident and has promised to keep its users updated.
Existing users, however, can continue with loan repayments and collateral retrieval.
Price Action
Solana (SOL) has made significant strides, rising by over 175% in the last 30 days.
THORChain (RUNE) reached a year-high of $4.65 on Saturday; the price was 15.1% higher than it was 24 hours prior.
Crypto lender Celsius Network continues to face legal upheavals as it embarks on a new journey post-bankruptcy, but its native CEL token has seen a 40% increase in the past seven days.