Developers behind the Rocket Pool staking service have rolled out a roadmap and a sneak peek at new features for upgrades scheduled for next year.
Ethereum staking service Rocket Pool has announced plans to develop a fully on-chain decentralized autonomous organization (DAO) powered by RPL governance.
According to a blog post published on Nov. 9, the so-called Protocol DAO (or pDAO) will not require snapshot voting "or any other 3rd party tools to function" as it will be built fully on a blockchain.
With the DAO, the community members would be able to change the Rocket Pool protocol settings, spend treasury funds on initiatives and react "in the event of any potential issues with the protocol."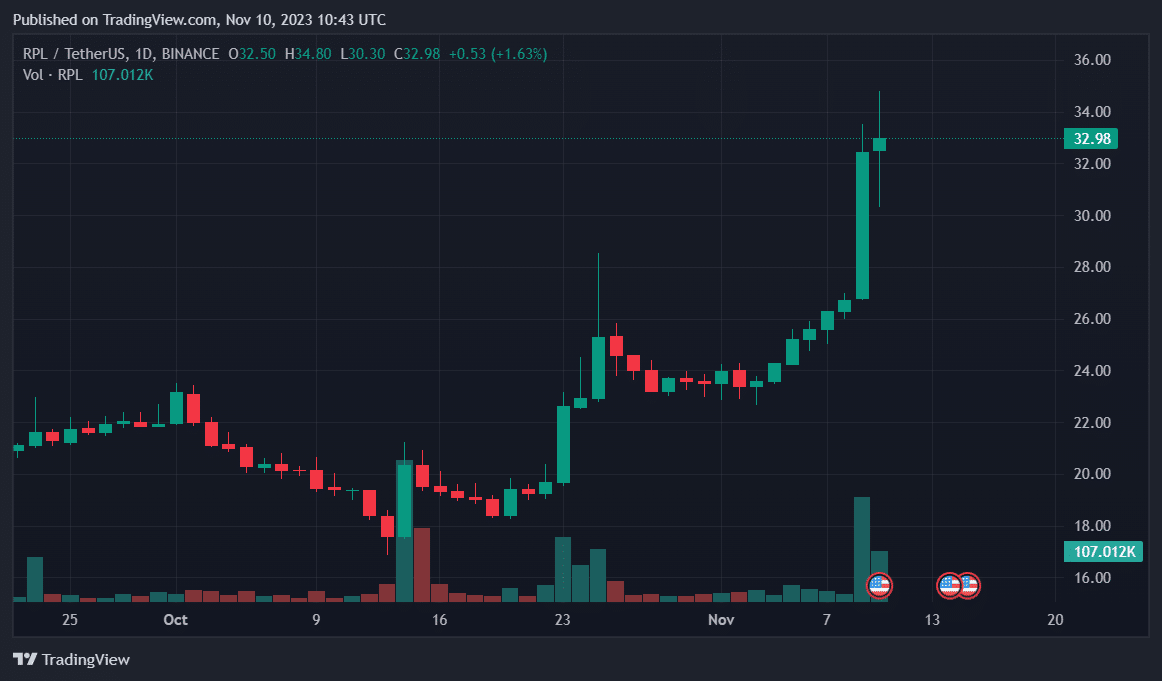 After the news broke, RPL price shortly jumped by 25%, reaching the $34 mark, a level last seen in July 2023. As of press time, RPL is trading at $32.8, according to CoinGecko.
The changes are expected to come into effect once the Rocket Pool community approves RPIP-33. However, no specific time frame for the initiative has been established at the time of writing.
The Houston upgrade is not the only change that the Rocket Protocol developers have prepared for the project. The next upgrade called Saturn is reportedly aimed at scaling the protocol with a feature that would allow protocol participants to control many validators from a single smart contract, hence reducing setup costs for validators.
In addition to that, the developers are also exploring a way to reduce the minimum required to create a Rocket Pool minipool from 8 to 4 ETH. The Saturn release is scheduled for Q2 2024.