24hrsCrypto's host Tom revealed in a video that he has opened a sizable leveraged long position in XRP, the native token of the Ripple blockchain.
Tom believes XRP is poised for a rebound after seeing heavy selling pressure recently.
XRP has found support around the $0.61 level, holding strong even amid the broader crypto market downturn. Tom thinks this indicates there is significant buying interest around this price zone.
To capitalize on a potential bounce, Tom has opened a 51,000 XRP (around $31,100) long with 53x leverage. At the time of his bet, the alt coin was priced at around $0.61. This gives him substantial exposure. However, it also leaves his position vulnerable to liquidation if XRP falls much below his entry price.
YouTuber acknowledges the risks involved with using such high leverage but believes the potential upside is worth it. He points to previous instances where XRP wicked down to this support level before rebounding sharply.
The channel host says he will monitor the trade closely in case he needs to adjust his limit buy order. For now, he is waiting patiently for his desired entry price to be hit, at which point his XRP long will open automatically.
At the time of writing, XRP is trading at $0.65, down 9% in the last seven days.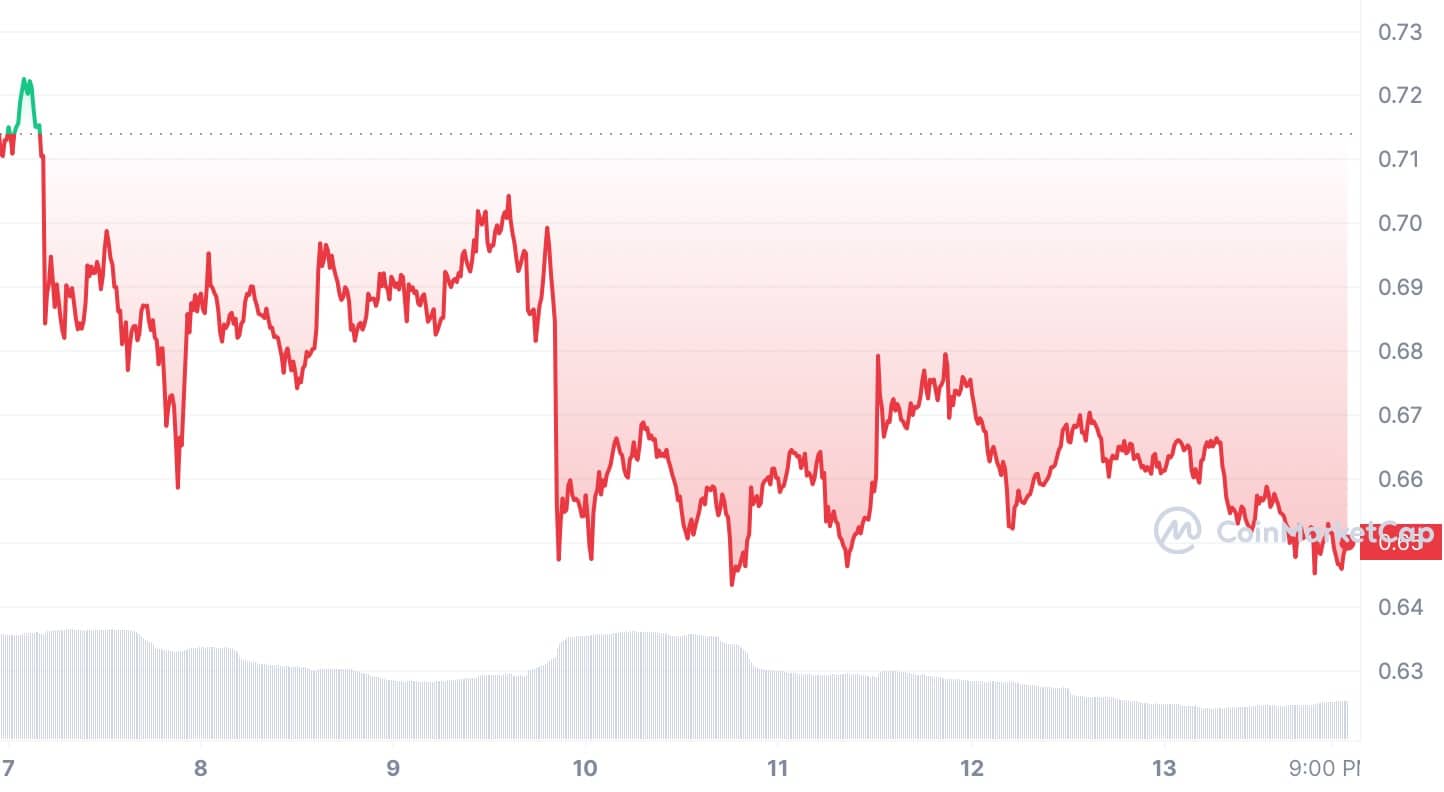 The trade highlights Tom's bullish outlook on XRP in the short-term as well as his high-risk trading style using leverage. It serves as an example of how active crypto traders aim to profit from volatility in the market.